There are very few companies that have little to no competition, if at all. How well you conduct your business, the quality of your service or product and the commitment that you make to it's success, all ultimately depend on you. First impressions mean everything and your website is the first meet & greet that your potential new customer or client will see and you never get a second chance to make a first impression.
Several Key Factors are the components that create a Website that will truly perform. • A Design that is easily navigated and strategically engages your end user • A Memorable & Consistent Brand • Content that is clear, concise & informative to your target audience as well as search term friendly • Quality Search Engine Optimization built into the content of your site • and a Marketing Plan that integrates Social Media along with your other marketing strategies, to build brand awareness and grow your customer base, according to your budget and business objectives.
Web Design & Development
• Create a Unique Look & Feel
• Make Your Brand Memorable
• Design for the Widest Target Audience
• Make Your Navigation Intuitive & Easy
• Include Quality Marketing Principles
• Keep Your Visitor Engaged on Your Site
Search Engine Optimization
• Develop Meaningful & Informative Content
• Keep your Content Clear & Concise
• Build in Relevant Search Terms
• Give Meaningful Names to your Images
• Use Alt and Title Tags on Images.
• Maintain Key Word Relevancy
Social Media Marketing
• Evaluate Social Media Platforms
• Define Your Goals (SEO, PR, Traffic…)
• Determine Where Your Target Audience is
• Provide the Content Your Customers Need
• Integrate Social Media in Your Marketing
• Manage Your Own Online Reputation
The old adage, "If you build it, they will come", is difficult to apply in the Cyber Age. Building a Website that truly performs for your business is something that should be taken very seriously and designed properly from it's inception. Even if your company is just competing locally, can you afford not to put it's best foot forward in our current economy? Don't let your website get lost in the Internet Jungle.
Designing Your Website. You never get a second chance to make a first impression.
Branding
– Carrying your Web Design & Logo over throughout all of your marketing pieces, produces a viral effect that builds on the essence of your company & helps to make your company instantly recognizable. Handing someone a Business Card that looks as sleek as your Website, sending email with Stationary that displays your Logo & Brand design, and  many of the major social media platforms, like Twitter or Youtube for example, have made it easy to customize your account to display your brand. The more that you put into developing a graphic presence that is memorable, the more likely it is that you will increase awareness of your product or service, as well as help you to stand out from your competition.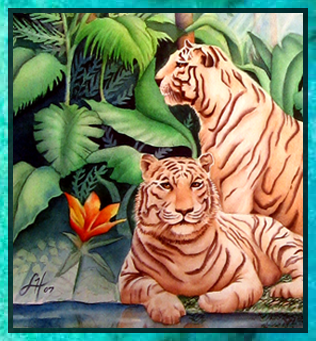 Cross Browser Compatibility
– This issue is overlooked on far too many websites. Are you a Firefox user and land on a site where you see text bleeding over the edges of graphic containers? Do you attempt to click on a Join or Menu feature and have those features not be available to you? Have you just completed filling out a long form and then realize that you can't see the Save button anymore? Or do you use Internet Explorer, Chrome or Safari and see the same or similar kinds of errors occur? Things like this are all too often overlooked by some very high profile websites. Why? Because they do not check for cross browser compatibility and they do not use the W3C Validator to check their own work and it's FREE! In my opinion, I haven't done my job properly unless this step has been taken when I'm developing a site. In my opinion, you want your site to display properly to the widest possible target audience and work to insure that it does!
Responsive Web Design
– is another highly important facet of building a website that performs for end users. Google changed it's algorithm recently, to count factors such as the user experience, page speed and whether or not a website is responsive; device independent and mobile friendly, for gauging how they position sites in their SERPS (Search Engine Result Pages). They even offer free tools such as Pagespeed Insights or Google Webmaster Tools to help developers tweak their sites to find and focus on where they can optimize their pages to perform better. When your site is responsive, it means that it can be viewed on any device that displays the internet; desktops, laptops, tablets or phones. The internet is evolving and we must grow with it.
Branding, cross browser compatibility, responsive web design, user friendly composition, staying abreast of web usability standards & up-to-date Internet Marketing principles, all play an essential role in designing a Website that creates a positive user experience and demonstrates to your end user that you care about their experience with you.
Search Engine Optimization. Content is King.
Planning your content is mission critical. Without meaningful content that describes your product or service to your potential new customer, there is little reason for them to stay on your site. Too much information is as frustrating as too little. Your content is the foundation of your site and the basis upon which all of your SEO should be built.
Your Search Engine Optimization should be built into your website content from it's initial stages of development. All too often, companies are looking for SEO services to help their search engine rankings AFTER their site has been built, when these things should be done as part of the overall development of the site's content. Search Engine Optimization is a key ingredient in the development of a complete website that has the potential to truly perform but ultimately Conversion Rate is even more important … turning that click into a customer.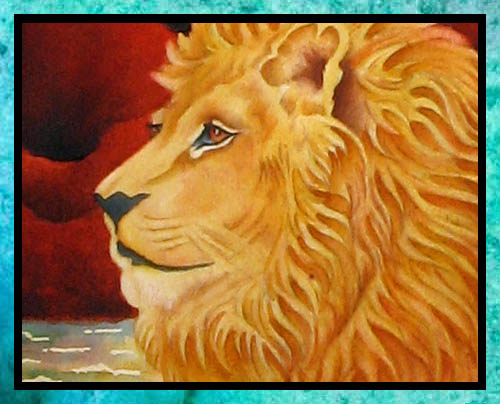 I'm sure you have experienced this scenario yourself… Many times the results on the first page listings of your search, do not necessarily produce results that display Websites with the best products or services. Instead, you find yourself on a page that is overblown with search terms, which apparently assisted that website in hitting its mark with the Search Engine, but did not demonstrate to you that they were the best product or service for you. In fact sometimes it seems as though they wrote their copy FOR the search engine and NOT you. This could have even been done by an "SEO Optimizing Company"…. after the site was built.
Having achieved a great rank in the Search Engines does not automatically tell a visitor that your company is best suited for the job, it just makes their search for the product or service they are looking for, that much more difficult. The Search Engine results are not consistently delivering the best company for the job simply because they wrote mountains of keyword search terms throughout their entire site. Overtly repetitive content may help a site to do well in searches but that doesn't do a whole lot to keep visitors interested. DON'T LOSE YOUR AUDIENCE.
Develop a Social Media Marketing Plan. Don't Try to Eat the Whole Elephant.
More and more often, people turn to Social Media to find the products or services they are looking for and learning from others, what they think of them. There are a number of things that you can do to further enhance your presence on the Internet and your listing in the search engine results that go beyond the scope of the SEO built into your site. They are organic in nature and a major contribution to building your presence on the internet, gauging your product or service response and connecting with your target market. This involves … Social Media.
Mashable wrote a fantastic artilce on The 22 Step Marketing Plan that is intrinsically educational about how the larger corporations are handling their Social Media Campaigns and the 22 tool sets that are available to help you determine where your Social Media Marketing efforts, would be best utilized. However even this list can be overwhelming at first. By all means look that list over, copy and paste it as a 'checklist guideline', but then do a little homework to help you determine how much of an investment you are prepared to make in your personalized Social Media Plan & where those efforts would serve your company's business objectives & goals, most effectively.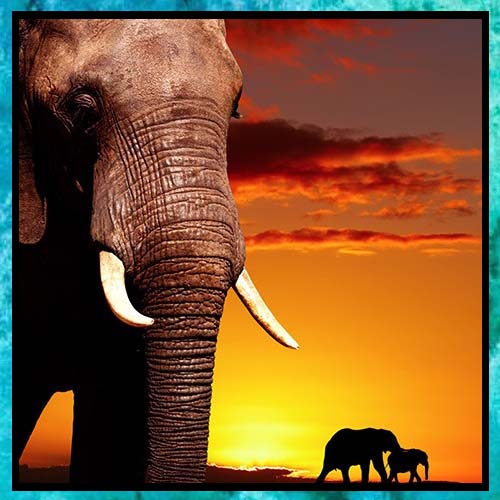 Here are a few tips on how to get started and a few questions to ask yourself.
• Research the different Social Media tools sets that are currently available. The categories have pretty much leveled off, giving businesses time to analyze where their efforts would be best spent and not just jumping on to those deemed the most popular, simply because everyone else seems to be there. That is not necessarily the case. Look over the tool set groups on Mashable to get a feel for where your product or service might reach your target audience most effectively & then incorporate engaging on that platform, as part of your overall marketing plan.
• Choose your Social Media Platforms and REGISTER your Account Name as soon as possible.
• Learn about the different Social Media Monitoring Tools available to you. Twitter & Facebook for example, can send you an email whenever someone replies to a post of yours, or sends you a Direct Message. Google Alerts can send you an email informing you of when your chosen Key Word Alerts (like your company name), have been mentioned. There are also monitoring applications like Hootsuite and SocialOomph that provide numerous automation tools for helping you manage your Social Media Accounts.
• Continuously analyze, measure & refine your approach, strategies and tactics based on your achievements. There isn't one formula for getting the job done, but don't hesitate to start. Jump in.
• Decide how much time and / or money you can devote to building on your Networking. Can you set aside a predetermined amount of time per week to do it yourself or in-house? Keeping in mind the size of your business, your budget & your business goals, determine the need for training or outsourcing for some of your Social Media needs. You can start small and build on your activiity levels, one bite at a time.