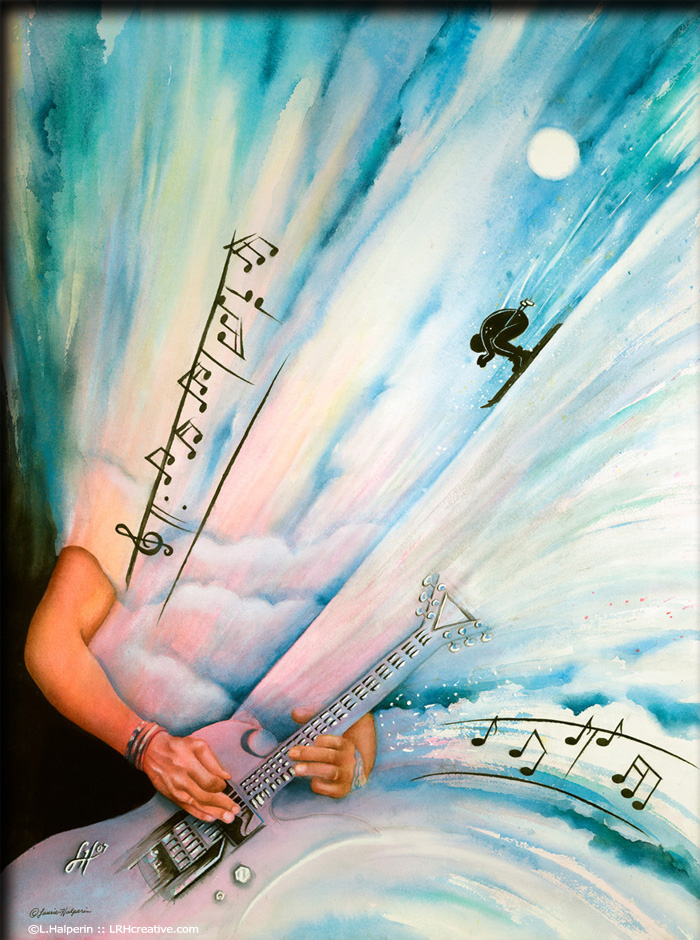 Watercolor Painting Arches 140lb Cold Press 22 x 30
From The Music Gives You Wings Collection
Music has always played a very important role in my life. Even though I do not play an instrument, in my soul I am a Master Musician. I have such great respect and adoration for so many musicians of so many different genres and influences. But what do I have in common with them? What is it that makes me feel so connected to everything around me, when I listen?
I think it is their extreme focus on creating what they love. The passion with which they push themselves to excel. To make their hands work in unison with their ears and souls to create something that can reach so many people on a personal level and in some way, maybe make a difference. What they produce connects us all to each other.
To do this, you must Exceed Your Limits.
I hoped to make a difference. I felt connected to everything.
Prints available on my ETSY Shop.